This is a solar street light project in UAE, the UAE is a rich sunny country, the project uses the PV2 series all in one solar led street light, integrated LED modules, solar panels, lithium batteries, and solar controllers as one unit, easy to install, no need wiring or assembly of lamps, it can be directly fixed on the pole. the project was completed in 2017, so far there has not been a failure, the customer is very satisfied.
Product Details
Product: 60W Solar Street Light All In One

Model No.: ZGSM-PV706036
LED: Lumileds
Solar Panel: Monocrystal 70W /18V
Battery: 36AH /11.1V Lithium Battery
Sensor: Motion Sensor
CCT: 5700K
Optics: Type 1S
Installation Height: 6m
QTY: 70 Units
Video
Project Photos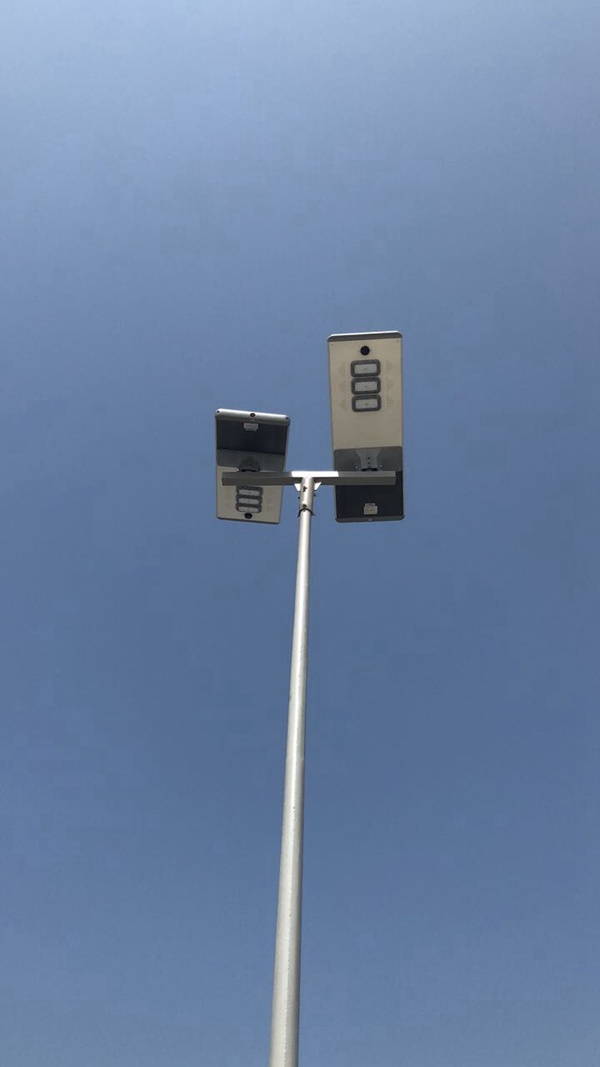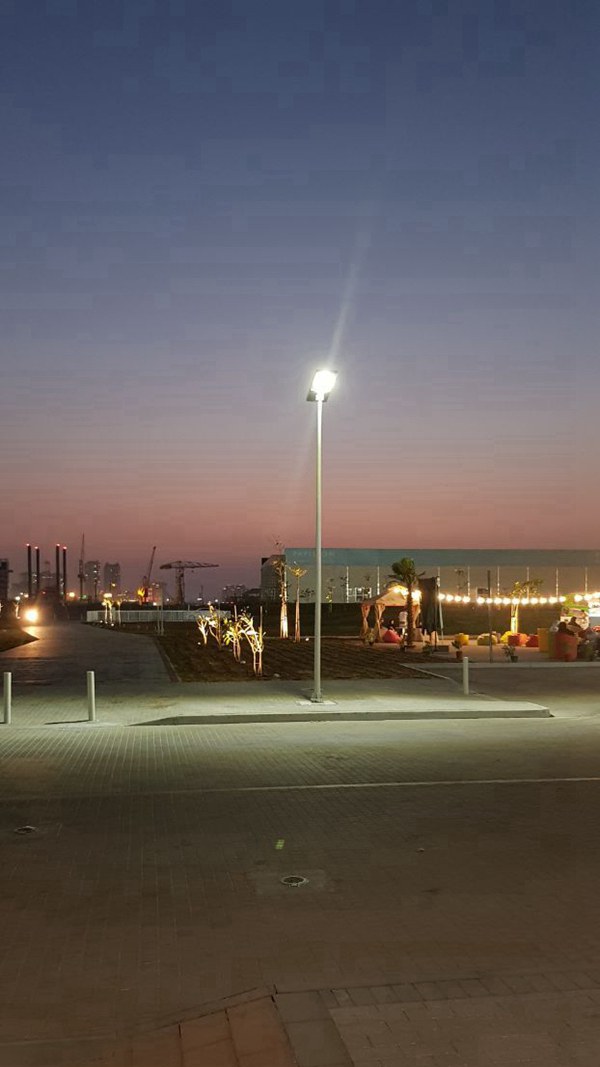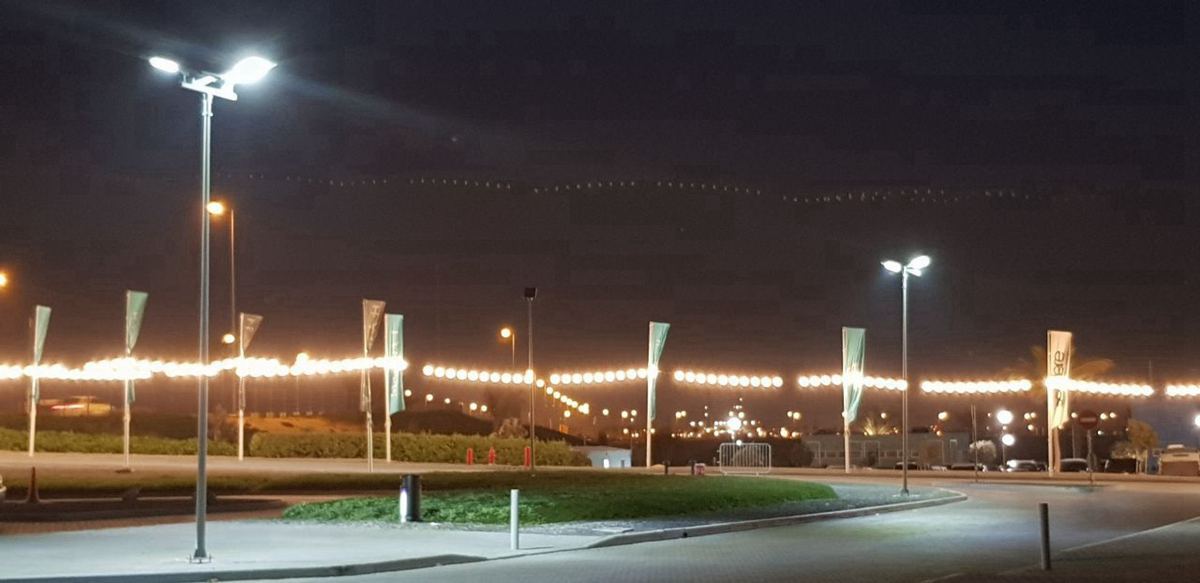 Specification
Model
ZGSM-PV706036
LED Number
90units
Nominal Power
60W
Battery Spec.
36AH /11.1V
Solar Panel Spec.
Monocrystal 70W /18V
LED Brand
Philips Lumileds 3030 2D
Luminous Flux
7800lm
Light type
1S
CCT
3000K.4000K.5000K.5700K
Charge time
<6.5 Hours (Low battery voltage)
Worktime at Energy
-saving Model(30%)
more than 19.5 hours
Discharge Temperature
-20℃~+60℃
Charge Temperature
<60℃
Light Control Voltage
5-11V
Mounting Height
6-8m
Space Between Light
18~35m
Pole Diameter Fixture
Round pole: Φ60~85mm; Square pole : 60 x60 ~77 x77mm
Rating
IP65 IK10
Induction Type
Human infrared induction or microwave induction function
Certification
CE, ROHS,LM80
warranty
3 years
Download

Installation Manual_AIOSolarStreetLight_PV2.pdf

Data Sheet_AIOSolarStreetLight_PV2_11.1V.pdf
Related Products
Related Projects
Related Blogs
People Also Ask
What is Solar Street Light?

Solar street lights usually consist of LED street lights, solar panels, rechargeable batteries, charge and discharge controllers, poles, etc. Solar street lights are elevated light sources that are powered by solar panels that are either positioned on the lighting structure or built into the pole itself. During the daytime, the solar panels charge a rechargeable battery, which powers a fluorescent or LED lamp in the evening.




What are the advantages of Solar Street Light?

- Solar street lights have good stability and long working life, no need to maintain;

- High Efficacy with great performance;

- No need to connect to city electric supply, not only more energy-saving but also could be installed to the places without electric supply;

- Easy to install and very safe;

- Could be widely applied to city streets, residential areas, factories, tourist sites, and parking lots.




Why are solar lights flashing?

If your solar lights continue to blink or flash, there's a good probability they're not getting enough sunshine to generate enough charge. It's also possible that the batteries are outdated and unable to maintain a sufficient charge, or that there is dirt on the panels preventing sunlight from reaching the panels.