The LED solar street light project in China was finished in 2016. This project used 60W H series street lights with 24V DC drivers, 120W/18V polycrystalline solar panels, 1440WH lead-acid batteries, and 15A/24VDC MPPT solar controllers. The price of solar LED street lights is higher than old HPS street lights, but solar LED lighting solutions do not use city electricity and generally do not require maintenance, which can save a lot of electricity and maintenance costs. What's more, solar LED street lights have a long lifetime of up to 100000 hours. Everything in this project is still working well so far. Our clients are very satisfied with the result and purchased extra more than 1500 units of solar-powered LED street lights after that.
Project Details
1x 60W LED Street Light ( Model No.: ZGSM-LD60H6, LED: Lumileds 3030, Driver: 24VDC driver, CCT: 5700K, Optics: Type 3M )
2x 120W Polycrystalline panel/ DC18V
2x 120AH Deep cycle maintenance lead acid battery/DC12V
1x 15A/DC24V Solar Controller
Total 312 Sets
Video
Project Photos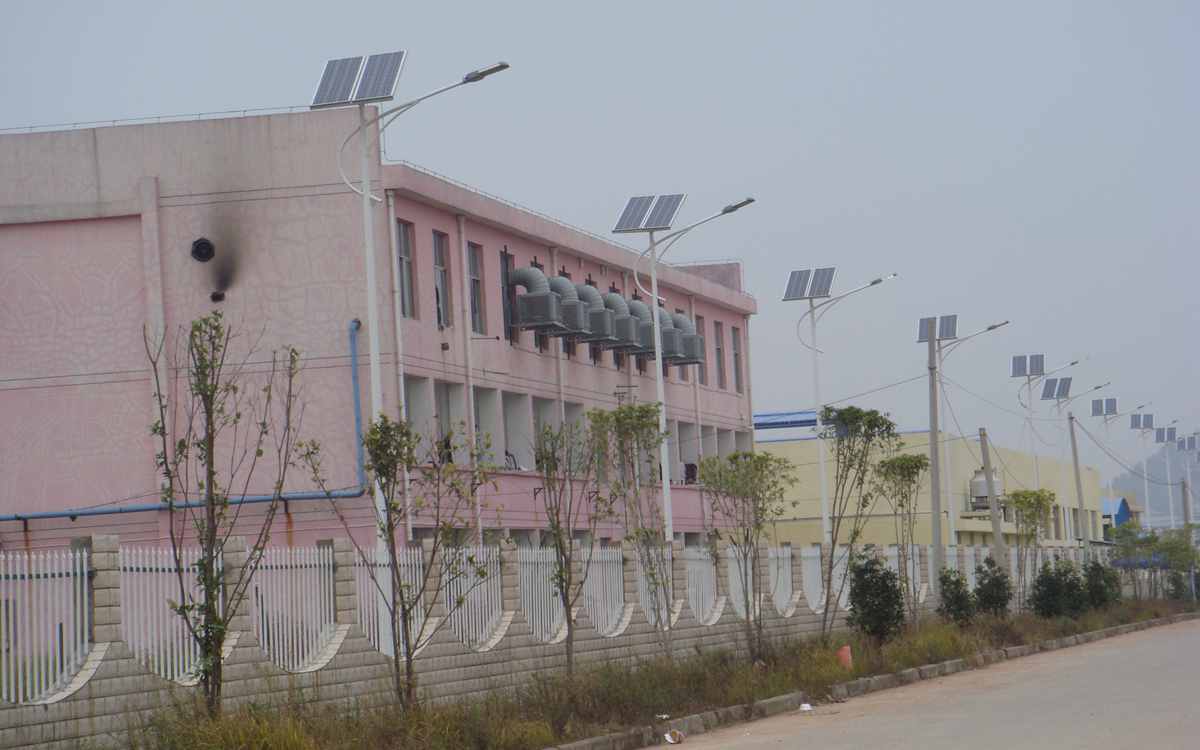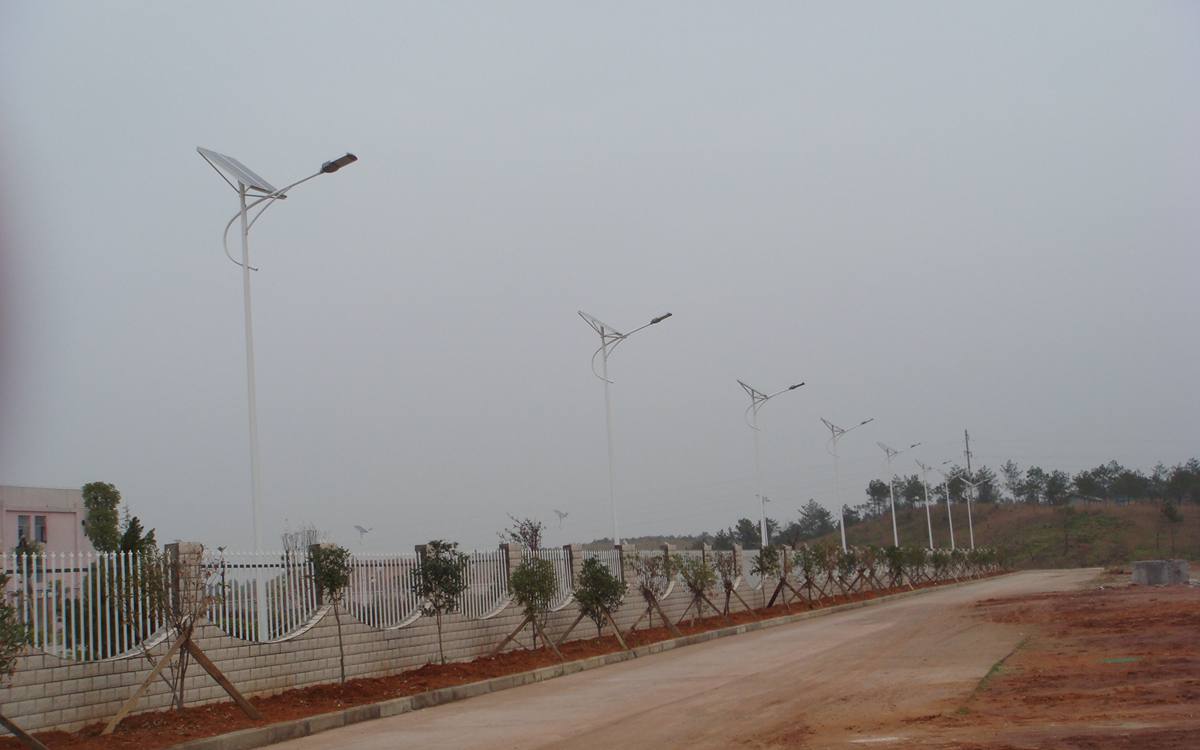 Specification
Model
LD40H4
LD50H5
LD60H6
LD80H4
LD100H5
Power
40W
50W
60W
80W
100W
Lumen
5600-6600LM
7000-8250LM
8400-9900LM
11200-13200LM
14000-16500LM
Warranty
3 YEARS
3 YEARS
3 YEARS
3 YEARS
3 YEARS
Panels
Mono 100w x1
Mono 120w x1
Mono 100wx2
Mono 120wx2
Mono 150wx2
Battery
150AH x 1
180AH x 1
150AH x 2
180AH x 2
200AH x 2
Controller
10A/12v
10A/12v
10A/24v
10A/24v
15A/24v
Pole height
4-6m
4-6m
6-8m
8-10m
8-12m
Pole distance
9~14m
12-21m
18-25m
24-30m
24-36m
Color Rendering Index
Ra>70
Color Temperature
3000K or 4000K or 5000K or 5700K
Photometric Type
Type I Medium; Type II Medium; Type III Medium, TypeV Short
Optimal Operating Temperature
25°
Storage Temperatures
-40°C~50°C
Working Environment
Between-40°C~+50°C, 10%~90%RH
Total Harmonic Distortion
< 10%
Lumen Maintenance
> 100000 hours -L70, @25 ºC (77 ºF)
Wind Index
Force 12
Body
Die-cast Aluminum Housing
Cover
PC lens
Pole Fitter Diameter
60mm ( 50mm optional)
Control
Daylight sensor, Timer
Certification
CE, ROHS, LM80
Download

Data Sheet_SolarStreetLight.pdf

Installation Manual_StreetLight_H.pdf
Related Products
Related Project
Realated Blogs

| | | |
| --- | --- | --- |
| | | |
| LED Solar Street Light, The Best Choice | | 6 Things Must Know about Solar Street Light |
| | | |
| What Should I Pay Attention to | | Talk About the Price of Solar Street Lights (Part 1) |
People Also Ask
What information you should provide us to better customize solar street LED lights?

- What is the geographical location your solar LED street lighting system will be installed?

- How many hours per night the LED street light works?

- How many days to backup in case of continuous rainy days?

- Do you need dimming the LED street light (during the off-peak hours)?

- Any other requirements?




What happens if there are cloudy days?

Each day, the battery stores electrical energy, part of which is used to power the light at night. Typically, we build your system so that the battery powers the light for three nights before needing to be recharged. This implies that there will be sufficient energy in the battery to power the light each night even after several cloudy days. Additionally, even under cloudy conditions, the solar panel will keep recharging the battery (although at a slower rate).




What is the typical maintenance schedule for a solar lighting system?

A solar lighting system doesn't need to be maintained frequently. Even more so in a dusty environment, it is beneficial to maintain the solar panels clean.