Oct. 28, 2020
All In One Solar Highway Light is the product of the development of modern science and technology.It USES solar power directly, which is both environmentally friendly and energy efficient. With the characteristics of one-time investment and long-term return, traditional street lamps and LED street lamps are gradually replaced. The solar street lamp has an automatic lighting system that is commonly used for street lighting on urban and rural roads. Intelligent street lamp system can realize the intelligent monitoring and management of street lamps and reduce the operation and maintenance cost of the system. It is becoming increasingly popular because of its stable performance, ease of management, and no need for electrical connections. Split Solar LED Street lights are used from remote rural areas to urban parks, communities, plazas and parking lots.Based on the customer's experience, we now summarize the main installation locations of solar street lamps.
The application position of solar LED street lamp
1. Rural road lighting
Rural natural environment is bad, not suitable for laying cables.The installation of solar lamp is simple, long service life.Moreover, the rural road is narrow and small, and the requirements for LED light source are not high, suitable for the installation of independent solar LED street lamps.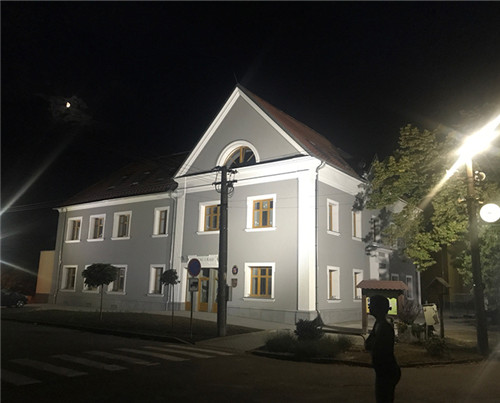 2. Monitor and light farms, barns, doorways and yards
The solar street lamp installed in the house is not only very convenient for night lighting, but also equipped with camera monitoring function.At the same time, the installation is simple, still can save a lot of electricity costs.The current standard configuration with light control will automatically turn on/off the light according to the illumination (brightness), automatically turn off during the day, automatically turn on the light at night, very simple and convenient.
3. Outdoor lighting for resorts and hotels
Lighting safety, environmental protection and energy saving are the pursuit of homestay and hotel concept, so solar lamp is the right choice.
4. Mining area, lighting in remote areas without electricity
Mining areas are often remote, so installing street lamps by cable is expensive.Therefore, it is appropriate to choose solar street lamps.The solar-powered LED street lamp can work for 12 hours every night and can support 5-7 rainy days.The road may still be rough, but it is no longer dark and safe to drive.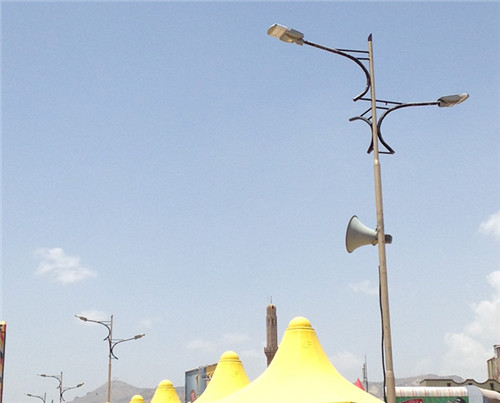 5. Island lighting
There is no doubt that the islands are short of electricity, especially the small remote islands, which are 100% short of electricity.Diesel power doesn't work 24/7, and there are always dark hours, but solar lighting keeps your nights dark no matter how windy or rainy.
6. Monitoring and lighting of hometown villas
Many young people like to live in the city, where the houses are only suitable for the elderly and children, or no one lives there.So a solar street lamp with a camera that can be lit and monitored is ideal.
7. Lighting of urban roads and secondary trunk roads
Not only can we save energy and reduce emissions by using LED lighting powered by ALTERNATING current, but we can also save energy by using more advanced solar street lamps with no electricity charge. This kind of investment only needs to be invested once and will be effective in the long term.
8. Plaza, parking lot, playground lighting
There is a lot of traffic in public places, but usually only late at night.Intelligent solar street lamps can be used in PIR mode, time control mode, and induction + time control hybrid mode, which can meet the lighting requirements of public places.
9. Outdoor lighting for hospitals and museums
Environmental protection is everyone's business.Low-carbon concepts must be extended from schools to hospitals, galleries, museums and other outdoor lighting.Integrated solar street lamps not only meet the lighting needs, but also have outstanding environmental demonstration effect.
10. Park and green space lighting
In general, the lighting of parks and green Spaces does not require high lighting above ground (as compared to outdoor stadium lighting).Solar street lamps are the best choice for lighting these public areas.
11. Community road lighting
The lighting of community roads and Garden roads in the community has changed from traditional lamps to LED lamps, and then to Suspended LED Garden Light, which is the trend of The Times.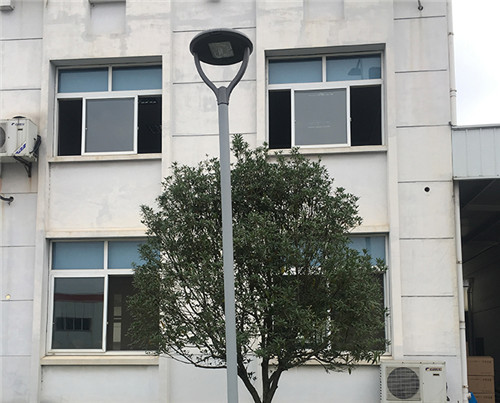 12. Industrial park, science park, road lighting
In industrial parks, science and technology parks or innovation incubator parks, both traditional lighting and LED lighting for public power are less cost-effective than solar street lamps after cost accounting.
13. Outdoor camping lighting
Installing LED solar lamps in some of the most camp-friendly locations not only solves campers' major problems, but also ensures their safety to a certain extent.
In the future, more than 70 percent of roads and lighting are expected to be powered by solar lamps, compared with less than 5 percent today.At present, the price of solar street lamps is mainly set according to the level of parameter configuration, and the service life is closely related to the configuration.The sun
Related articles:
Guide to Buy Led High Bay Light
6 Things Must Know about Solar Street Light
Eight Factors for the Popularity of Solar Street Lights
How to Extend the Battery Life of Solar Street Light?