May. 25, 2019
Advantages of LED high bay light
Industrial and high bay light is a mainly used in industrial workshop, logistics, warehousing base, large stores, stadiums, mine contour tent sites with lights, tradition, is a metal halide light source is given priority to, but now largely replaced by LED high bay light, LED high bay light is a kind of lighting products with LED as light source, it mainly has the following advantages:
LED high bay lights have high luminous efficiency and good environmental performance: after the emergence of LED, many lighting lamps began to use LED light source, and the same is true of LED high bay lights, as we all know. Led is a kind of solid cold light source and a new type of light source. The mine lamp made with Led has a small heating rate, high light efficiency and low power consumption. It is an ideal production lamp.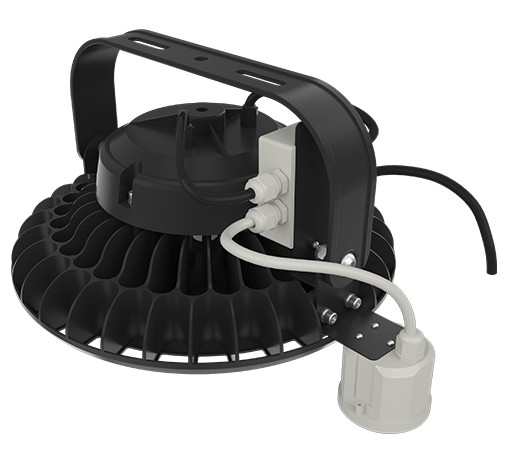 LED high bay light is durable, long service life: in our market of lamps and lanterns, the Modular Design LED High Bay Light, almost all is the use of high quality aluminum alloy materials for the production of lamps and lanterns of the shell, the strength of the aluminum alloy is higher, all aspects of the performance is stable, therefore, after long-term use will not face the phenomenon of deformation, the surface is after a high voltage electrostatic pensu processing, long service life.
Some LED mining lights also have a certain explosion-proof performance. Considering the particularity of lamps and lanterns use place, at the time of making led high bay light, production chamber adopts a kind of special explosion-proof structure design, and use to make the lamps and lanterns of toughened glass chimney, and through the die casting process of production, led high bay light manufactured goods performance is stable, has a certain explosion-proof performance, use rise very convenient, high safety coefficient.
That's all for the sharing,and we supply Workshop Suspended LED High Bay Light for sale, if you have any demand for our products,just feel free to contact us.