Mar. 29, 2019
In recent years, the quality of life and living environment of rural residents in China are gradually improving, and the cultural life in rural areas is increasingly rich. With the expansion of activity scope, the demand for roads and road lighting in rural areas is also increasing. Recently, the integration of solar street lights on the perfect new, help new rural construction, become a beautiful scenery.
All In One Solar Street Light, this series of products integrates the best green energy combination today (efficient monocrystalline silicon panel, ultra-bright semiconductor LED light source, lithium iron phosphate battery); At the same time, it is equipped with intelligent induction system, to achieve low power consumption, long time, high brightness experience.
➤ Application
Widely used in branch roads, streets, factory roads, parks, villages, mountains, farms and remote areas lighting projects, courtyards, schools, squares and other places requiring outdoor lighting.
➤ Product works
In light radiation, power generation, photovoltaic modules use solar radiation to convert light energy into electricity, using intelligent controller input power charging the lithium iron phosphate battery, at the same time intelligent controller for battery overcharge, discharge and so on, and the medallion of lighting source and lighting condition of intelligent control, without manual operation.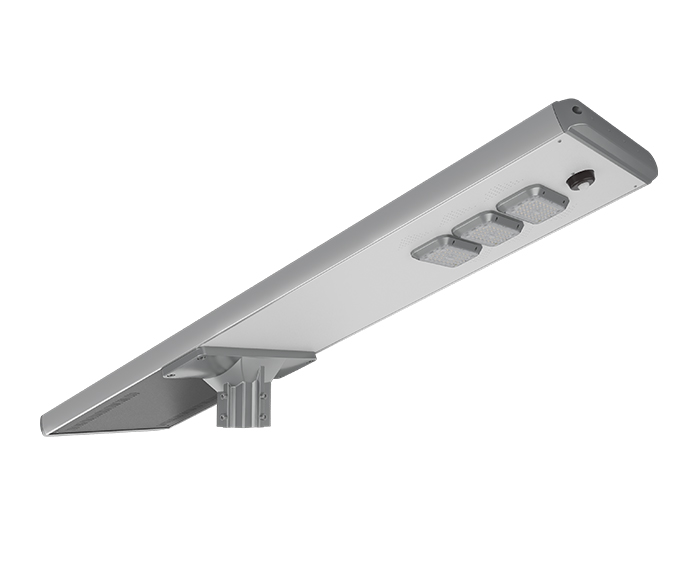 ➤ Product features
Ⅰ Integration design, convenient installation, components can be replaced, cost savings
Ld-sl series Solar Road Lamps adopt monocrystalline silicon solar panels, whose conversion efficiency is 20-30% higher than that of polycrystalline silicon solar panels, effectively achieving higher conversion rate of solar panels and faster charging speed.
Ⅱ Intelligent controller matching infrared or intelligent microwave sensors, ensure effective lighting ability
Ld-sl series integrated solar street lamps can be charged during the day and illuminated at night and when the sunlight intensity is less than 100lux. The intelligent induction system can automatically adjust the lighting to the lowest brightness when there is no one, which greatly reduces energy consumption. Under normal circumstances, the effective lighting charge is 7 to 8 hours per day, which can maintain the service life of 12 hours of full power or 4-5 days of smart mode lighting.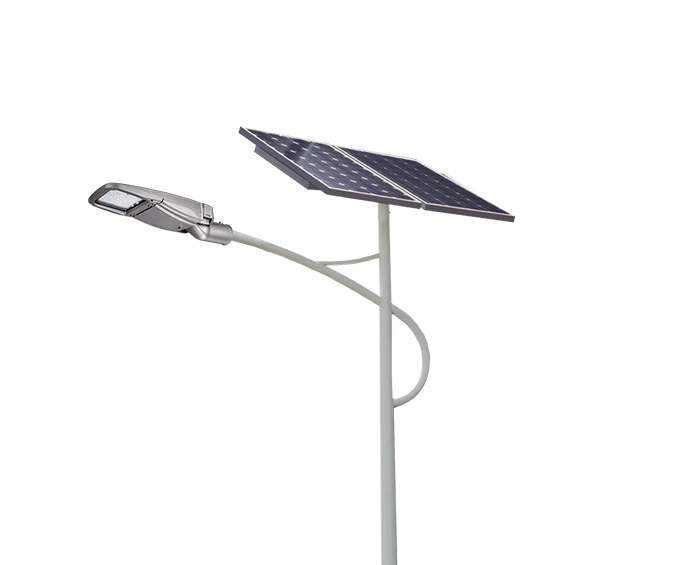 Ⅲ Multiple choice, arms wide Angle adjustment, is used more widely
In the current situation of energy shortage, the utilization of solar energy resources has become an important topic in the field of lighting. In recent years, energy has been continuously invested in energy-saving lamps and lanterns, and remarkable achievements have been made. Ld-sl series integrated solar street lamps, uphold the "zero carbon emissions" green concept, the new energy plus the most energy-saving lamps, is undoubtedly a perfect combination. In the future, Integrated Solar Lighting Manufacturers will also make unremitting efforts to integrate the concept of energy conservation and intelligence into the product development, actively participate in the construction of ecological civilization in the new era, promote green development, and build a beautiful world.