Mar. 11, 2020
With the rapid development of the times, city lighting is also constantly improving. Street lights play an irreplaceable role in urban lighting, so the production of high-efficiency, energy-saving, long-life, high color rendering index, and environmentally friendly street lights is of great significance for energy saving and emission reduction in urban lighting.
First let's take a look at the places where LED street lights are applied
Urban expressways, main roads, secondary roads, branch roads, factories, schools, gardens, various residential quarters, courtyards, etc.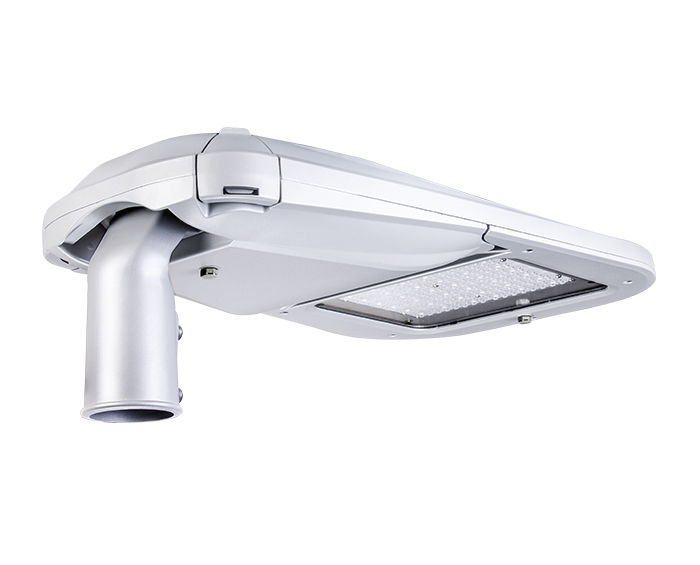 180w Led Street Light
Next, let's take a look at the constituent materials of LED street lights
180W LED street light uses high-quality LED as the light source, with the self-developed reflector cup, the light efficiency is high and the distribution is even. The lamp housing is integrated with the heat-dissipating part, which avoids that the traditional lamp housing cannot ideally solve the disadvantages of LED heat dissipation. The aluminum alloy with high thermal conductivity is used as the main body for heat dissipation, and the surface color oxidation process is resistant to corrosion while ensuring heat dissipation.
So what is the difference between LED street lights and traditional street lights?
The difference between high-power LED street lights and conventional high-pressure sodium street lights is that the high-power LED street light source uses low-voltage DC power supply, and is a high-efficiency white light diode synthesized by GAN-based blue LED and yellow light phosphor, which has high traffic, safety, energy saving, and environmental protection. , Long life, fast response speed, high color rendering index, etc., can be widely used in urban road lighting. The protection level can reach IP66, which ensures that the whole lamp can work stably for a long time in different environments. Among them, LED street lights can reach more than 50,000 hours under normal working conditions.
So what are the functional characteristics of 55W LED street light?
① Energy-saving and efficient, green and environmental protection.
② High color rendering index, good color rendering, a variety of color temperatures are available.
③ Work under low heat and voltage, safe and reliable.
④ is the best light source for solar energy, high luminous efficiency.
⑤ The new street light optical design (pitch lens), unique lens and lampshade integrated design, the first integrated design of radiator and lamp housing, unique and innovative modular integrated design, thin and light.
⑥ Intelligent control monitoring current.
⑦ No bad glare, no light pollution, no high pressure, no dust absorption, no high temperature, the lampshade will not age and yellow.
Working voltage range wide, start without delay, without strobe.
Stamping resistance, strong seismic force, no ultraviolet (UV) and infrared (IR) radiation.
I believe that after reading this article, you must have a deeper understanding of LED street lamps!
Founded in 2005, Hangzhou ZGSM Technology Co., Ltd is located in Linglong Industrial Park, the west of Hangzhou. ZGSM is a hi-tech and private Enterprise devoted to R&D, producing and selling of high quality LED indoor/outdoor lights, LED traffic lights, solar powered LED lighting system and so on. As one of the patent model enterprises and the first batch of Energy-saving Service Company in Zhejiang Province, we have registered more than sixty products; we are also the members of Illuminating Engineering Society and Semiconductor Industry Association in China.